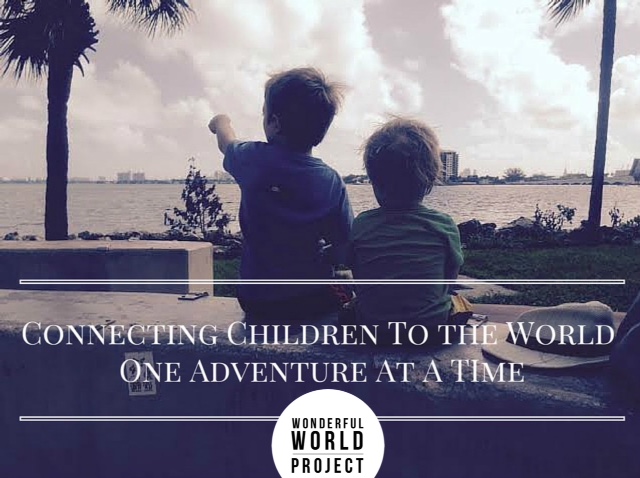 Connecting Children to the World, One Adventure at a Time.
Here's how it works: Every year I give my boys two countries to choose from, and we spend 9 months studying the language, the culture, the food, the magic of the chosen country. During that time they also learn fiscal responsibility, as they set a goal of how much money they want to save, and every time they get a birthday check or have a lemonade stand, they have to put some money into the Wonderful World Project.
When 9 months is up, we head to that country, where we'll spend some time volunteering and culturally immersing. And some time exploring. And playing. And resting. And learning what it is to be a global citizen as we learn more about ourselves as individuals and as a family.
This site is a Love Story to my two children, a recording of the adventures we have shared together in the sweet fleeting hours of their youth. It is a celebration of the world around us, and an exploration in experiential learning.
It is a collaboration with other parents and educators who are just as committed to teaching children about interconnections, respect for differences, and how much magic there is in the world. It is a curriculum of how to teach about other cultures, how to plan and budget for experiential travel, and how to teach everyday magic and kindness on a daily basis.
But even more than that- it is a blatant rejection of the fear that our world is often steeped in, and the intentional goal of showing my babies that the world and the people in it are truly wonderful. I want them to see the magic that I have seen in my years of traveling.
It is the submission to my own Gypsy lust and parenting vulnerability. A recognition that I know what I'm up against parenting little people in 2015, and that I long to open their minds and hearts to the world early as a protection against the depression, drugs, addiction, violence, and escapism that plagues so many young people.
So this blog, friend, is the published public hope that my babies might grow up and become the very living love letters to this Wonderful World. We welcome you into our stories and invite you to participate on the journey!
A disclaimer:
I am not a travel writer. I am not a mommy blogger. By NO means a cultural or parenting expert of any kind (haha! Ha…ha. That's rich). But I am a mama, a wife, and a passionate liver of life, and I'm committed to humbly do this little bit that I can to better the world.
Our family is not wealthy, not blessed with a huge trust fund, and I don't even have the free flight benefits from my flight attendant days. I am not special, not particularly brave, and I don't have anything that you and your family don't have right now. What I am is determined to design a life around teaching my children about this wonderful world. If you want to play, we can show you how to do it, too.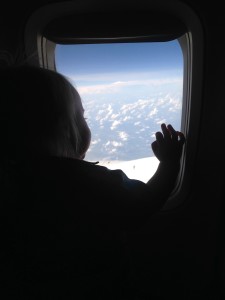 A short history:
-When I was six years old, I boarded my first flight to Disneyland with all my earthly savings ($20). The sight of the airplane, a smile from the captain, my little bag in my hand- I fell instantly and GOBSMACKINGLY in love with the road.
-While in my teens, I moved alone to Spain. After that I spent several months backpacking sola through Europe.
-After college I got a job as a flight attendant, traveling just about every day I wasn't working.
-At 26, I moved to Costa Rica
-I did graduate studies in Nice, France. and then as an excuse to go to Asia for 4 months, got a second masters in International Business.
-I've lived, worked, studied, and played in about 50 countries.
-I married my high school sweetheart on a beach in Mexico, and 11 months later our son was born. I stopped traveling internationally for FIVE YEARS. My soul was NOT having it…. my gypsy ways demanded I reclaim my travel addiction and get my own kids hooked, too….One Adventure at a Time.